Galen Horton, Board Chairman
Galen Horton was diagnosed with Type 1 diabetes when he was 15 and, that summer, he attended a camp in North Carolina for children with diabetes. Over the past 32 years, Galen has attended that same summer camp, working his way up through the program staff as a counselor and program director. His passion is working with teenagers to develop leadership and communication skills, fostering a positive mental attitude, and encouraging a strong sense of self-confidence and motivation for his campers through challenging, high adventure programs. Currently, he assists with staff development and counselor-in-training programs to further strengthen camp offerings.
Professionally, Galen has worked in the diabetes industry for over 18 years, marrying his work life and his personal desire and commitment for helping others cope with their diabetes. Galen lives in Durham, NC with his wife, Kelly, and his 3 children, Tanner, Riley, and Eli.
Jason Geer was diagnosed with Type 1 diabetes at age 7, and was fortunate to attend a diabetes camp that summer, which he credits for instilling a positive mental attitude and ability to live a full and exciting life with diabetes.
For over twenty years, Jason continued attending the camp and served as a counselor in each of the programs. Jason is honored to serve on the DFC board to enable the DFC mission and diabetes camp experience that provides a safe and rewarding experience to all campers and their families.
Whether it is providing a supportive environment for a newly diagnosed child with diabetes to developing confidence in kids with diabetes as they grow and become future leaders, the DFC programs and camps are a perfect way for Jason to serve and return the gift he received as a kid with diabetes.
Jason works for The Weather Company, an IBM Business, and lives in Atlanta, GA with his fiance Elizabeth.
Lesley was diagnosed with Type 1 Diabetes at age 6. Dr. Mary Ann Morris led her to attend Diabetes camp at age 13 where her diabetes care and mindset were changed forever. Starting as a camper, transitioning to a counselor and ultimately leading a program for teens living with diabetes, CAMP has been a huge part of Lesley's life. She learned how to control her diabetes, the power of unconditional friendships, and the earth moving effects of a positive mental attitude (PMA) all through her camp experience.
Today Lesley is a healthy and happy daughter, wife, sister, business owner and most importantly…a Mom of two beautiful and healthy babies. She is a wealth management advisor with Northwestern Mutual where she guides families to make meaningful decisions with their finances, empowers young advisors to build meaningful careers for themselves, and leads a team- all with PMA and all the skills she learned through camp. She's excited to be a part of the DFC family and serve her diabetes community. Lesley resides in Cary, NC with her loving husband, Andrew, and twins, Jake and Griffin, and their furry family member, Oreo.
Jessi Thaller-Moran is an attorney in Raleigh, North Carolina, where she focuses her practice on employment law and complex business litigation, including issues of corporate governance.
Jessi was diagnosed with type 1 diabetes at the age of 6. She began attending diabetes camp in 1998 and has remained involved as a counselor and staff member. She lives in Cary with her husband, son, and two dogs.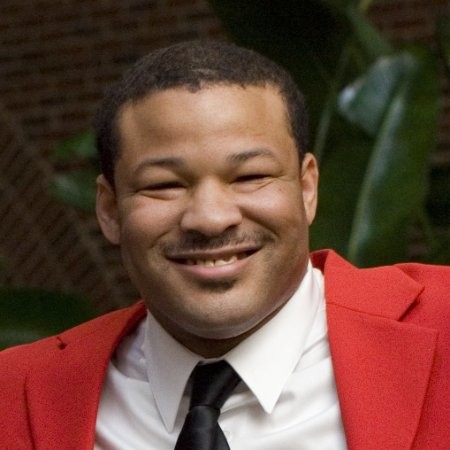 Justin Thomas has been living with T1D for over 28 years and is one of the founding members of The DFC. Not only does Justin serve on our Board of Directors and act as chairman of our Program Committee, but he also serves as the Camp Director for Camp Morris! Justin brings over a decade of experience of directing some of your favorite diabetes camps and now he's decided to make Camp Morris his d-camp destination! Justin states: "Personally, diabetes camp remains one of the most influential experiences of my life, and has taught me that I'm in control of my life, not diabetes."

Professionally, Justin works throughout the Carolinas as Territory Manager for Tandem Diabetes Care. He's the father of two beautiful children (one born less than 4 months ago!) and lives in Charlotte with his rockstar wife, Julie!
Caitlin was diagnosed with type one diabetes in May 2018 at age 34. She is a stay at home mom and former fifth grade teacher. Caitlin also runs an Instagram account called candidly_t1d where she shares her journey with type one and supports others along theirs. This is where she came across The DFC and fell in love with it's mission. She is honored to serve on the board alongside such an incredible team and hopes to contribute her perspective as an educator, mom, and newly diagnosed type one.

Caitlin lives in Pinehurst with her husband, son, and daughter and enjoys Pilates, the outdoors, and living life's adventures with her family.
Tamar is the founder and former Executive Director of Carb DM-Seize Diabetes, a nonprofit resource center providing information, education, and support to families and individuals living with type 1 diabetes in the San Francisco Bay Area. During her seven years with the organization, Tamar grew Carb DM into a thriving institution hosting over 70 programs annually—serving thousands of individuals and families affected by type 1.
Tamar now works as the owner/operator of Words for the Wise - Strategic Communications headquartered in Los Altos, CA.